Team Of Dreams
AASHA relies on a Core Team of dedicated and committed individuals who deeply believe in the cause and keep the organization functioning smoothly. Members of the AASHA Core Team have unique skill sets and experience that enable a strong and passionate organization.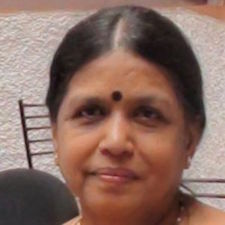 Manjula Raj
Director, Kannada Department
Manjula is a UNICEF award-winning Kannada writer who has published 15 books and contributed more than 500 articles for many leading Kannada newspapers and magazines. She is an alumni of Bhartiya Vidya Bhavan and has received several prestigious awards including – Karnataka women achievers award, Laadli Media And Advertising Award for Gender Sensitivity, Kamala Ramaswamy Dhathi Nidhi Award by Karnataka Lekhakiyara sangha, UNICEF HIV/AIDS Kannada Journalism Award.AASHA's Kannada Department and courses were started under her leadership.
LINKEDIN.
Kanthi Lakshmi Meda
Director, Learning Department
Kanthi, a Director at MKR Group of companies, has been a guiding force at AASHA since its inception. Her love for English and passion for social service keeps her here. She has been instrumental in laying a strong foundation at AASHA in terms of content, curriculum and pedagogy that has enabled our early success and growth.
LINKEDIN.
---